Climate Control - maintaining year-round excellent conditions
Having pioneered natural ventilation in the 1930's, Colt has over 80 years worth of experience in climate control – that makes us the longest standing company in the field.
Originally developing climate control solutions to improve employee well being in factories, Colt has since expanded its expertise to a wide range of applications and building types, including the food and beverage industry, offices, data centres, healthcare, education and power generation, to name but a few.
Evaporative Cooling - CoolStream STAR
CoolStream is an evaporative cooling, ventilation and air conditioning system. Its operating modes range from pure summer cooling through to all year conditioning of the internal space. The systems are well suited to industries such as plastics, metal or food and for installation in warehouses, shopping centres, leisure and exhibition centres.
The CoolStream S.T.A.R range can provide:
Cooling



Ventilation
(oudoor air)

Ventilation
(recirculation air)

Distratification



Heating



Exhaust
air controls

Filter
(outdoor air)

Filter
(recirculation air)
Cooling



Ventilation
(oudoor air)

Ventilation
(recirculation air)

Distratification


Heating



Exhaust
air controls

Filter
(outdoor air)

Filter
(recirculation air)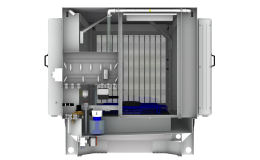 Pure evaporative cooling and ventilation unit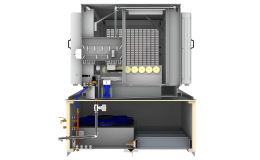 Evaporative cooling and ventilation unit with heat reclaim - main components roof mounted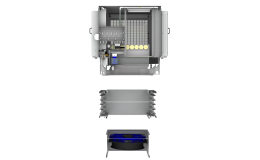 Evaporative cooling and ventilation unit with heat reclaim - downstream components inside the building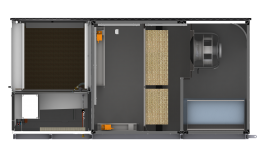 Rooftop providing cooling, heating, heat reclaim and ventilation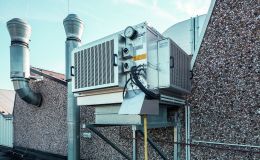 Evaporative cooling and ventilation pre-cooling unit - connected to a ducted fan system or air handling unit