Industrial ventilation systems: creating a healthy and productive internal climate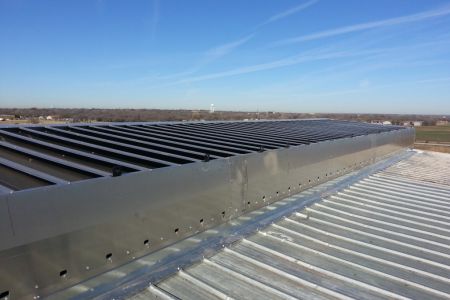 Colt industrial ventilation systems harness the natural elements to create ideal internal working conditions in heavy industry. We design ventilation systems which ensure that temperatures are lowered and productivity is enhanced.
A good internal climate can:
Increase productivity, which results from a healthy and comfortable environment for the occupiers.
Eliminate heat stress potential in summer months, resulting in improved worker safety conditions.
Improve functioning of and lower maintenance costs for manufacturing processes as well as production equipment, resulting from operating in ideal conditions.
Increase shelf life and safeguard product quality, resulting from goods being able to be processed and stored in ideal conditions.
The benefits of natural ventilators:
They:
Cost nothing to operate
Require virtually no maintenance
Are silent in operation
Have a long life span.
For more information to assist designers, see our design approaches for industrial ventilation page.
View our products page to find out more.
Read about our projects in North America and around the world.